Indoor plants nearby
Indoor plants exist in all shapes and sizes. This way, you can easily revamp your interior using all kinds of trailing indoor plants, root indoor plants, orchids and much, much more! Visit HortiCentre in Overton, Wakefield near Huddersfield, Dewsbury, Horbury and Ossett, to enjoy our full range of indoor plants. Whether you're looking for a low maintenance indoor plant or a large indoor plant, HortiCentre offers it all!
Popular indoor plants near Wakefield
For many years, indoor plants have been the go-to way to give a living space a new look. This is very easily explained; indoor plants not only look amazing, but function as an air purifier as well. On top of that, multiple studies have shown the stress-lowering and calming effects the presence of indoor plants have on people nearby. Pay Horticentre a visit and enjoy our full range of indoor plants, for example, bedding plants, that we have for sale. HortiCentre is easily reachable from places such as Dewsbury or Horbury.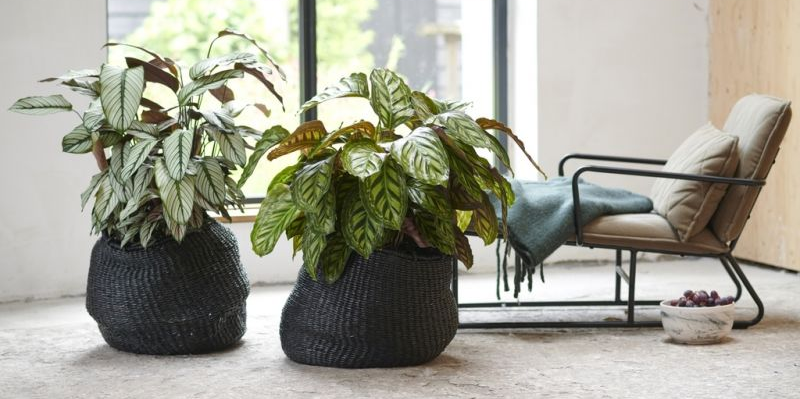 Keeping your indoor plants happy
Providing your indoor plants with the right care is essential for long-time profit. Different species of indoor plants require different kinds of care. To make caring for your indoor plants a little bit easier, HortiCentre provides you with all kinds of products and accessories for your plants, like pest control methods and fertilizers. For now, learn how to care for your plants properly using these tips and tricks, courtesy of HortiCentre:
Most people water their plants using cold tap water. This is however not ideal, because some indoor plants need additional nutrients or aren't resistant to the cold water temperature. Solution? Give your plants rain water instead. This provides all the right nutrients and helps you save water as well.
It can be difficult to figure out how much water your indoor plant really needs. HortiCentre recommends these measures: an indoor plant that needs "a lot" of water should have humid soil at all times. Plants asking for a "moderate" amount of water can have their soil kept dry for short periods of time in between watering, and if a plant only needs "a little" water, keep the time in between watering a bit longer.
Indoor plants that require a lot of sunlight are best put in front of a window, of course. It is however important to take into account which way the window faces. Windows facing south get way more sunlight than windows facing north, for example.
When your indoor plants grow to big or grow brown, dried out leaves, it is possible to prune them. Do make sure to prune exclusively outside of the winter months, as indoor plants hibernate during which pruning wounds don't heal as well.
Fertilizing your indoor plant can be done from March until October. Never provide your indoor plant with more fertilizer than recommended, as overdoses can greatly damage a plant's roots. Do not fertilize plants that suffer from vermin infestations.
The best indoor plants nearby
Visit HortiCentre in Wakefield for the prettiest indoor plants available near Huddersfield, Dewsbury, Horbury and Ossett. Here, you can find everything you need for a home filled with beautiful, healthy indoor plants, but also everything for your garden with outdoor plants, fruit trees and many more. Our store is opened 7 days a week and provides its customers with multiple facilities, like a coffee shop with a toilet, free local delivery and great wheelchair access.