A Premium All Purpose Compost that caters the needs of all young and mature potted plants. Its unique formulation of 3 different patents will feed your plants for 6 months, provide the optimum structure for the roots to grow strong and prevent water to dry out fast, as a result your plants will thrive.

Miracle-Gro Premium All Purpose Compost has 4 special characteristics to help your plants thrive:

Smart Release System releases nutrients only when conditions are warm and moist, providing complete nutrition for up to 6 months.
Patented Fibre Smart' technology. The hollow wood fibres ensure optimum balance of air and water for strong roots to grow healthy. Wood fibres are 100% natural and peat free.
A unique combination of 14 vital minerals. N/P/K, Nitrogen is used by plants for lots of leaf growth and good green color. Phosphorous is used by plants to help form new roots, make seeds, fruits, flowers and fight disease. Potassium helps plants make strong stems and keep growing fast. Additionally, there are 11 more minerals such as iron, iodine, fluoride, copper, zinc, chromium, selenium, manganese and molybdenum which are vital for maintaining plants health.
Waterlock technology withholds 25% more water to help stop your plants drying out and makes watering easier.
How to use
For containers and baskets: Place a layer of compost in the base of the pot. Tap out the plant from the old pot, loosen the root ball and place in the centre of the pot. Fill the space around the root ball, ensuring the compost level covers all the roots. Firm lightly, water thoroughly and let drain.

For beds and borders: Dig a hole twice the size of the root ball. Position the plant and fill with 50% soil and 50% compost and firm around the base. Water thoroughly. We recommend using Miracle-Gro Border Booster to further enrich the soil.

We strongly recommend using Miracle-Gro Azalea, Camellia, Rhododendron, Ericaceous Compost for acid loving plants like Azaleas, Rhododendrons and Heather.

Where to use
Ideal for all plants, flowers, fruits and vegetables. Works well for young plants and established plants.

Perfect for use in pots and containers, baskets, beds and borders.

Coverage
Fills 4 medium pots 22cm .
Fills 2 large pots 25cm (10").
Fills 3 hanging baskets 30cm (12").
If you are looking for more information about this product, please visit our garden centre in Wakefield where our friendly and knowledgeable staff is ready to help you. Please visit our contact page to see our opening hours.
Our address:
HortiCentre
New Road
Overton, Wakefield, WF4 4RG
Our staff are happy to answer all your questions to help you to make the right choice, so pop in-store now. We look forward to seeing you soon.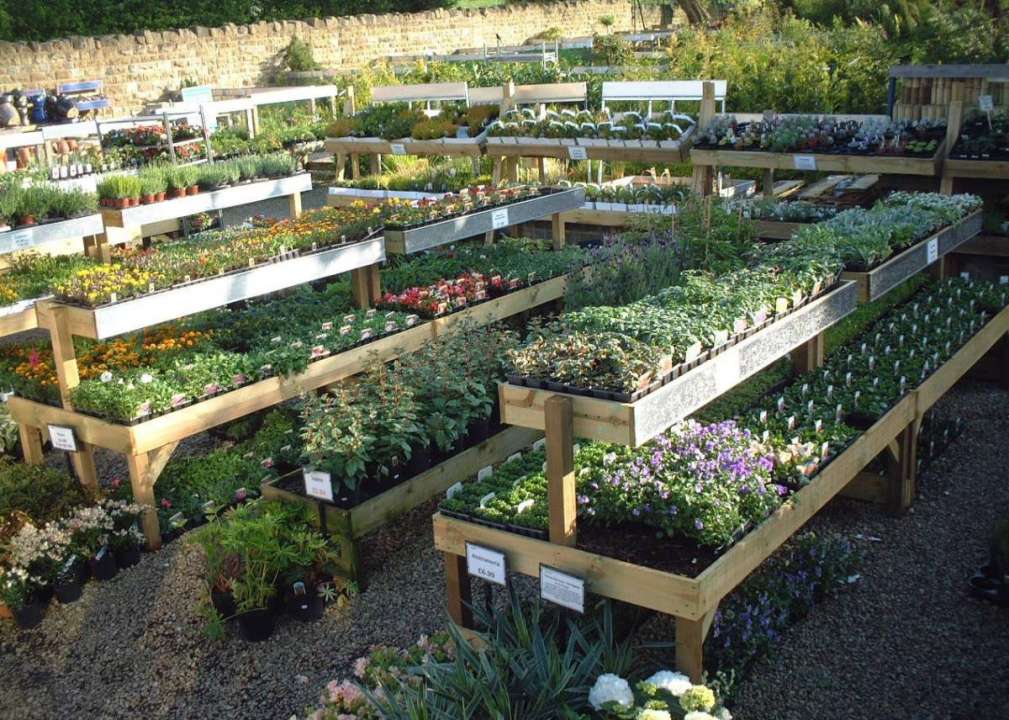 At Horticentre we have several options for you to receive your order. We offer both a free collect in Store Service and various delivery options. Your delivery charge will be displayed to you when processing your order at the online checkout and you can see our different services and price points below.
Free Collection in the Horticentre Store
This enables you to shop in a way that suits you. Collect your order either the same day (depending on your online order time) or the next day free of charge.
Seed Packet Delivery
If you are ordering just Seeds then we offer a set delivery rate of £2.35 for all orders outside 5 miles of Horticentre and FREE delivery within 5 Miles of the store.
Free delivery within 5 miles of Horticentre in Overton
We deliver your purchases free of charge within 3 to 5 working days, when you are in a 5 mile range from our garden centre in Overton, Wakefield.
Delivery further than 5 miles of Horticentre in Overton
For delivery of your purchased goods at Horticentre a bit further away from our centre in Overton, we have the following options:
Excluding heavy or oversized goods
Spend less than £40 and we will aim to deliver within 3-5 working days for £6.99
Spend over £40 and we will aim to deliver within 3-5 working days free of charge
Including medium, heavy or oversized goods
Medium sized goods [everything that's not on a pallet] will be delivered within 3-5 days, for £15
All other heavy and oversized goods being palletized delivered at £49
Heavy Goods & Oversize Items
Some items are classed as heavy or oversize such as bags of compost, gravels, bird seed, large plastics, large boxed items or tools. These may have to be sent by special courier or pallet delivery and as such fall outside our usual delivery charges. This is per our standard Terms & Conditions and if you decide you would like heavy goods delivering then the cost will be shown at the checkout once you have added your postcode to your delivery address.
Surcharge Areas
Please note: Our delivery options above only apply if you are not in a surcharge area listed below, the website calculates this at checkout upon entering a postcode for delivery.
Scottish Highlands, Republic of Ireland and Islands: Delivery surcharge of £15

Postcodes: AB31 – AB38, AB41-AB56, BT1-94, FK17 – FK21, G83, GY9, HS1 – HS9, IM, IV1 – IV49, KA27-28, KW0 – KW99, PA20 – PA99, PH15 – PH99, TR21-25, ZE1 – ZE3

Isle of Wight:

Delivery surcharge of an additional £15

Postcodes:PO30-41

We cannot ship to the following Jersey & Guernsey postcodes

Postcodes: JE1-JE5 & GY1-GY10.
Fireworks Delivery
Unfortunately our commercial delivery partner is now unable to deliver fireworks and until a new partner can be found we are only able to offer local delivery. If the website does not let you order your fireworks and you are within 10 miles of our store (WF4 4RG) then please contact us on 01924 280306 and we can discuss possible delivery options.
Vouchers
We send all our vouchers with own in-house courier or Royal Mail 1st Class Signed. The cost of this service is a flat rate of £2.35 however large value voucher orders may need to be sent by special courier for insurance purposes and there may be a surcharge to pay. In the event of this taking place a member of staff will be in touch to discuss your options or you can contact us on 01924 280306 for more details.
Tracking Your Parcel
Horticentre will email you when your order has been dispatched or is ready for collection from store and our courier company will email you with tracking details so you can locate your parcel at any time. If you do not receive a confirmation email within 24 hours of placing your order please contact us on 01924 280 306 or [email protected].
*We currently do not offer a delivery service to addresses outside the UK