Based in Somerset, we've been making nutritionally complete pet food since 1992. Naturally hypoallergenic, it's gentle on the digestion. And with a blend of dietary fibres for firmer poos and omega fatty acids for a glossy coat, it'll help keep your pet active, happy and healthy, from the inside out.

Made with a single source animal protein and naturally hypoallergenic.

None of these common allergens in this recipe: beef, pork, soya, eggs, dairy or wheat.

No added artificial colours, flavours or antioxidants.

Ideal for dogs with skin and stomach sensitivities.

Key Benefits
Balanced Blend Of Dietary Fibres, Naturally Hypoallergenic, Gentle On Sensitive Tummies and Supports The Immune System.

This product contains the following special ingredients and benefits to care for your dog's health and wellbeing:

Lamb Meal - A natural source of high quality protein and fish oil, rich in omega 3 to help give a glossy, healthy coat.
Brown & White Rice - A highly digestible carbohydrate and energy source, believed to be gentle on the stomach.
Yucca Extract - A natural deodoriser, for less smelly poos.
Omega 3 & 6 Oils - To promote healthy skin and glossy coat.
Prebiotics - Natural inulin from chicory, helping to maintain a healthy gut flora.
Antioxidants - Natural antioxidants from pomegranate, green tea and rosemary to support the immune system.

Product Information
We've taken a handful of nature's nourishing ingredients and combined them with flavourful lamb for highly digestible, quality protein. Then, using all our knowledge and experience, we've added all the vitamins and minerals your pet needs to stay happy, healthy and full of life.

Recommended for
Complete Dry Dog Food for Medium Breeds 11kg to 25kg

Adult Dogs Aged 1-7 Years

*The age your dog transitions to Adult food is dependent on their Adult weight. Please check www.wellbeloved.com feeding guidelines for more details.

Ingredients
Lamb meal (23.5%), brown rice (20%), white rice (19.7%), barley, whole linseed, lamb fat (3.5%), lamb gravy (2.9%),sugar beet pulp, alfalfa meal, sunflower oil, seaweed, sodium chloride, fish oil, potassium chloride, chicory extract (0.1%), calcium carbonate, yucca extract (0.02%), green tea extract (0.003%), pomegranate extract (0.001%), rosemary extract (0.001%).
Analysis
Protein: 20.0 ; fat content: 11.5 ; crude ash: 8.5 ; crude fibre: 3.0 ; omega 3 fatty acids: 0.90 ; omega 6 fatty acids: 1.4 ; Vitamin E: 150 mg/kg

Instructions
A complete dry food with the bonus that it is hypo-allergenic. With selected protein source (lamb) and selected carbohydrate sources of rice and barley, it is a dietetic food, excellent for the reduction of ingredient and nutrient intolerances. We suggest that the food be tried for a period of 3 to 8 weeks. If the signs of the food intolerance disappear, continue feeding indefinitely.

Storage Information
This food is made with natural ingredients, and freshness and taste will be reduced if stored open for long periods. Store in a cool dry place. Keep closed between uses and store the bag in an airtight container if it is to be kept for more than 3 to 4 weeks after opening.

Fresh drinking water should always be provided.
If you are looking for more information about this product, please visit our garden centre in Wakefield where our friendly and knowledgeable staff is ready to help you. Please visit our contact page to see our opening hours.
Our address:
HortiCentre
New Road
Overton, Wakefield, WF4 4RG
Our staff are happy to answer all your questions to help you to make the right choice, so pop in-store now. We look forward to seeing you soon.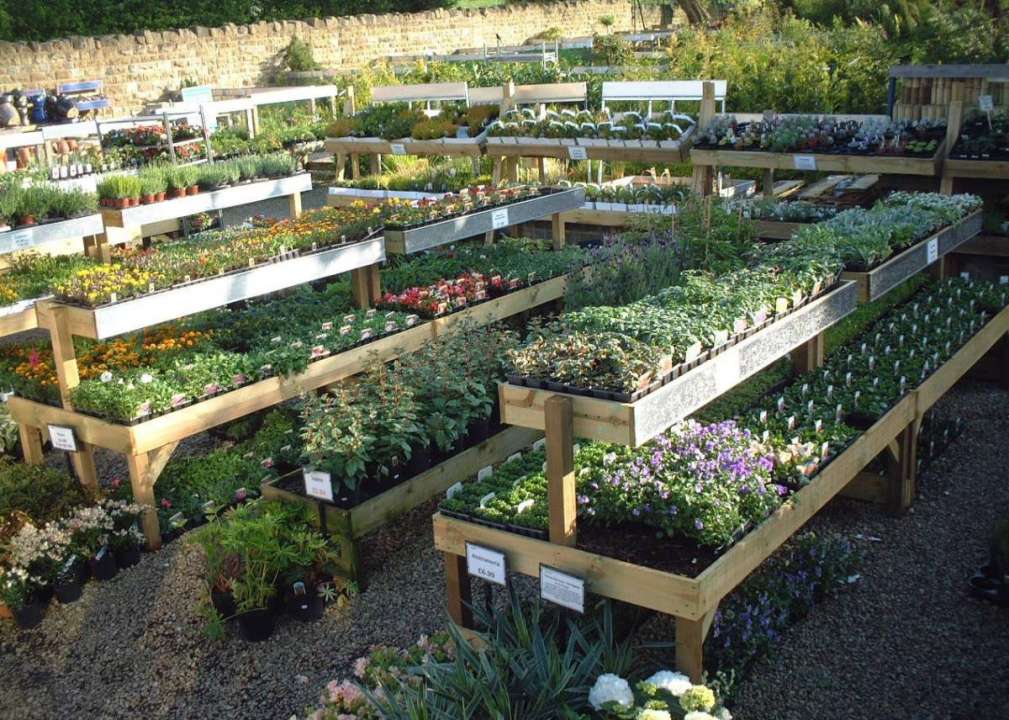 At Horticentre we have several options for you to receive your order. We offer both a free collect in Store Service and various delivery options. Your delivery charge will be displayed to you when processing your order at the online checkout and you can see our different services and price points below.
Free Collection in the Horticentre Store
This enables you to shop in a way that suits you. Collect your order either the same day (depending on your online order time) or the next day free of charge.
Seed Packet Delivery
If you are ordering just Seeds then we offer a set delivery rate of £2.35 for all orders outside 5 miles of Horticentre and FREE delivery within 5 Miles of the store.
Free delivery within 5 miles of Horticentre in Overton
We deliver your purchases free of charge within 3 to 5 working days, when you are in a 5 mile range from our garden centre in Overton, Wakefield.
Delivery further than 5 miles of Horticentre in Overton
For delivery of your purchased goods at Horticentre a bit further away from our centre in Overton, we have the following options:
Excluding heavy or oversized goods
Spend less than £40 and we will aim to deliver within 3-5 working days for £6.99
Spend over £40 and we will aim to deliver within 3-5 working days free of charge
Including medium, heavy or oversized goods
Medium sized goods [everything that's not on a pallet] will be delivered within 3-5 days, for £15
All other heavy and oversized goods being palletized delivered at £49
Heavy Goods & Oversize Items
Some items are classed as heavy or oversize such as bags of compost, gravels, bird seed, large plastics, large boxed items or tools. These may have to be sent by special courier or pallet delivery and as such fall outside our usual delivery charges. This is per our standard Terms & Conditions and if you decide you would like heavy goods delivering then the cost will be shown at the checkout once you have added your postcode to your delivery address.
Surcharge Areas
Please note: Our delivery options above only apply if you are not in a surcharge area listed below, the website calculates this at checkout upon entering a postcode for delivery.
Scottish Highlands, Republic of Ireland and Islands: Delivery surcharge of £15

Postcodes: AB31 – AB38, AB41-AB56, BT1-94, FK17 – FK21, G83, GY9, HS1 – HS9, IM, IV1 – IV49, KA27-28, KW0 – KW99, PA20 – PA99, PH15 – PH99, TR21-25, ZE1 – ZE3

Isle of Wight:

Delivery surcharge of an additional £15

Postcodes:PO30-41

We cannot ship to the following Jersey & Guernsey postcodes

Postcodes: JE1-JE5 & GY1-GY10.
Fireworks Delivery
Unfortunately our commercial delivery partner is now unable to deliver fireworks and until a new partner can be found we are only able to offer local delivery. If the website does not let you order your fireworks and you are within 10 miles of our store (WF4 4RG) then please contact us on 01924 280306 and we can discuss possible delivery options.
Vouchers
We send all our vouchers with own in-house courier or Royal Mail 1st Class Signed. The cost of this service is a flat rate of £2.35 however large value voucher orders may need to be sent by special courier for insurance purposes and there may be a surcharge to pay. In the event of this taking place a member of staff will be in touch to discuss your options or you can contact us on 01924 280306 for more details.
Tracking Your Parcel
Horticentre will email you when your order has been dispatched or is ready for collection from store and our courier company will email you with tracking details so you can locate your parcel at any time. If you do not receive a confirmation email within 24 hours of placing your order please contact us on 01924 280 306 or [email protected].
*We currently do not offer a delivery service to addresses outside the UK