Calor Patio Gas (13Kg)
Calor Patio Gas (13Kg)
Stock
Sorry, you can't order this product
Free Collect in Store Service
Free Local Delivery within 5 miles from Horticentre in Wakefield, Overton.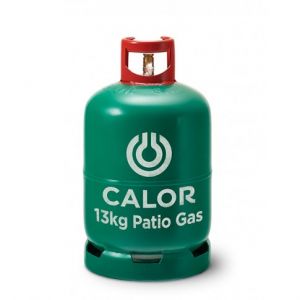 Calor 13kg Patio (propane) gas bottle is ideal for patio heaters and as BBQ gas for barbecues with 4 burners or more, making it the perfect solution during the long summer evenings.

This bottle comes with the innovative built-in Gas Trac? indicator which lets you know when it's time for a refill.

IMPORTANT NOTE: If you are not swapping an empty Calor gas bottle of the same size or you have never had a Calor gas bottle before then you will need to sign into the Calor Gas Bottle Agreement in store. This is required by Calor and is independant of HortiCentre, there is a standard charge for most bottles of ?39.99. For more details regarding Calor Gas Bottles please visit https://www.calor.co.uk/gas-bottles/buying-gas-bottles/gas-refills-exchanges-returns
If you are looking for more information about this product, please visit our garden centre in Wakefield where our friendly and knowledgeable staff is ready to help you. Please visit our contact page to see our opening hours.
Our address:
HortiCentre
New Road
Overton, Wakefield, WF4 4RG
Our staff are happy to answer all your questions to help you to make the right choice, so pop in-store now. We look forward to seeing you soon.